If you have an interest in learning about Kripalu Yoga as a means of improving your mental and physical being, this introduction will help you to gain a better understanding of what it encompasses.

Learning about new forms of personal discipline is a wonderful way of striving toward self improvement in all areas of life.

Stress has become a part and parcel of our everyday lives and many of us have no idea how to fight against it. Instead of internalizing stress or indulging in substance abuse, alcohol, tobacco and other such destructive habits, you may turn to this ancient Indian system of mind and body relaxation to find inner peace.

Hatha yoga is one way of self improvement through this ancient practice. Kripalu is one branch of the Hatha form which can help you aim toward a greater understanding of your inner self and its incredible powers.
What is Kripalu Yoga and what is its Aim?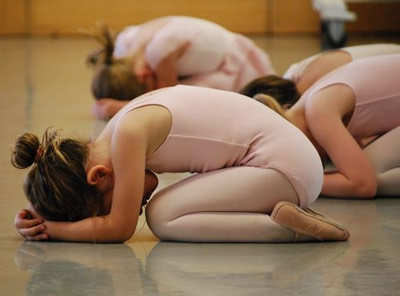 An ever increasing knowledge of the body and mind's needs so as to attain and maintain mental, spiritual and physical health is the aim of this branch of the discipline. It is a process of holistic healing that can significantly reduce problems caused by ailments such as:
back problems
osteoporosis
arthritis
asthma
high blood pressure
cancer
heart disease
stress related disorders
mental illness
and can improve balance, flexibility, strength and lead to inner calm.

This discipline looks at the body as a temple where the presence of the divine can be invoked by you. This will increase your mental and spiritual depth and lead to an all round development of your health and personality.

The Kripalu branch of yoga that can be practiced by beginners or advanced students emphasizes asana i.e. postures, meditation and breath work i.e. Pranayama to manifest the focus on the inner self in order to bring about spiritual attunement. It will result in spiritual awakening, psychological growth as well as physical healing. To act within the limits of individual flexibility and strength is what this form encourages.
Three Stages of Kripalu Yoga
This discipline consists of three stages:
In the first stage you have to master the poses or asana, learn the limits of your physical ability.
In the second stage you have to concentrate on holding on to the poses for longer periods. This will help to build up awareness of the inner self and concentration.
The third stage involves "meditation ion motion." At this stage you can move on from one asana to another effortlessly and spontaneously.
Awakening of Spirituality and Prana
It is based on the teachings of Swami Kripalvanandji and happens to be a relatively new school of the ancient practice of this form and is an amalgamation of traditional approaches. It is a synthesis of the emphasis on service of Karma Yoga, Kundalini Yoga's prana (life force) awakening principles, mental disciplines of Rajaa and the cleansing and physical rituals of Hatha.

Being a holistic practice that targets the well being of the mind and body, heart and soul, it involves the practice and application of all the yogic principles in everyday life. You have to understand the Prana or vital life force that connects the spirit, mind and body.

That is the secret to practicing this branch of yoga during pregnancy or at other times successfully and attaining the many benefits in physical, mental and spiritual areas of life that can be enjoyed. As with all things in life, the more you put into it, the more you will undoubtedly get out of it as you progress in understanding and practice.